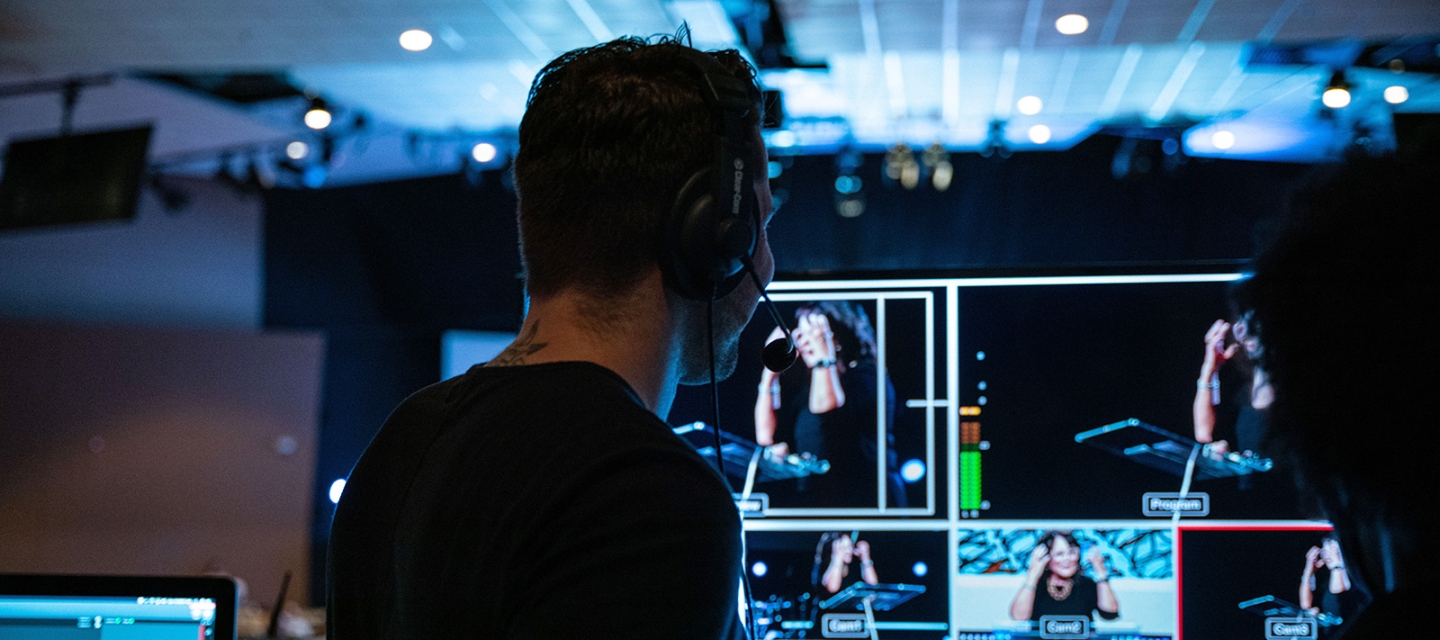 TFA's Mission, Vision, and Values
Mission Statement
The television and film arts major at Buffalo State is committed to the intellectual, personal, and professional growth of its students—helping them to prepare for a variety of careers in the entertainment industry. The goal of the major is to inspire the student to hone his/her vision and storytelling skills, thus facilitating pursuits in dynamic fields such as screenwriting, producing, and directing.
This program recognizes that creative content is paramount in today's age of multi-media and to that end, encourages its students to tell stories across all media. The major is dedicated to excellence in teaching and scholarship, cultural enrichment, and service—providing students with an appropriate mix of criticism, theory, practical application, and real life internship opportunities—passionately designed to help them succeed.
Vision Statement
The television and film arts program at Buffalo State will be nationally recognized for graduating students who become intellectual and creative leaders in the entertainment industry. The major will be known:
For the intellectual and creative accomplishments of its faculty, staff, and students.
For alumni who create compelling and original stories across all media.
As a caring academic environment where lives are transformed through education and each individual is valued.
As a program that serves to improve our region, our nation, and our world, one student at a time.
Core Values
We, the faculty, staff, and students of Buffalo State's television and film arts program, are committed to:
Helping students succeed in their careers of choice.
Access to quality public higher education.
Quality teaching and learning.
Opportunities for individuals to realize their full potential.
The rigors, joys, and fulfillment of intellectual discovery.
Supportive and collegial relationships.
Respect for diversity and individual differences.
Service to society.